Boft Global executives shared in an interview how to create a business that sells itself, bring the philosophy of photo printing back and find time for personal life.
Here is an interview with co-founder of Boft Denis Skolota and managing director Elena Trofimova.
Prepared in cooperation with Graduate School of Management SPbU — leading business school in Russia and Eastern Europe.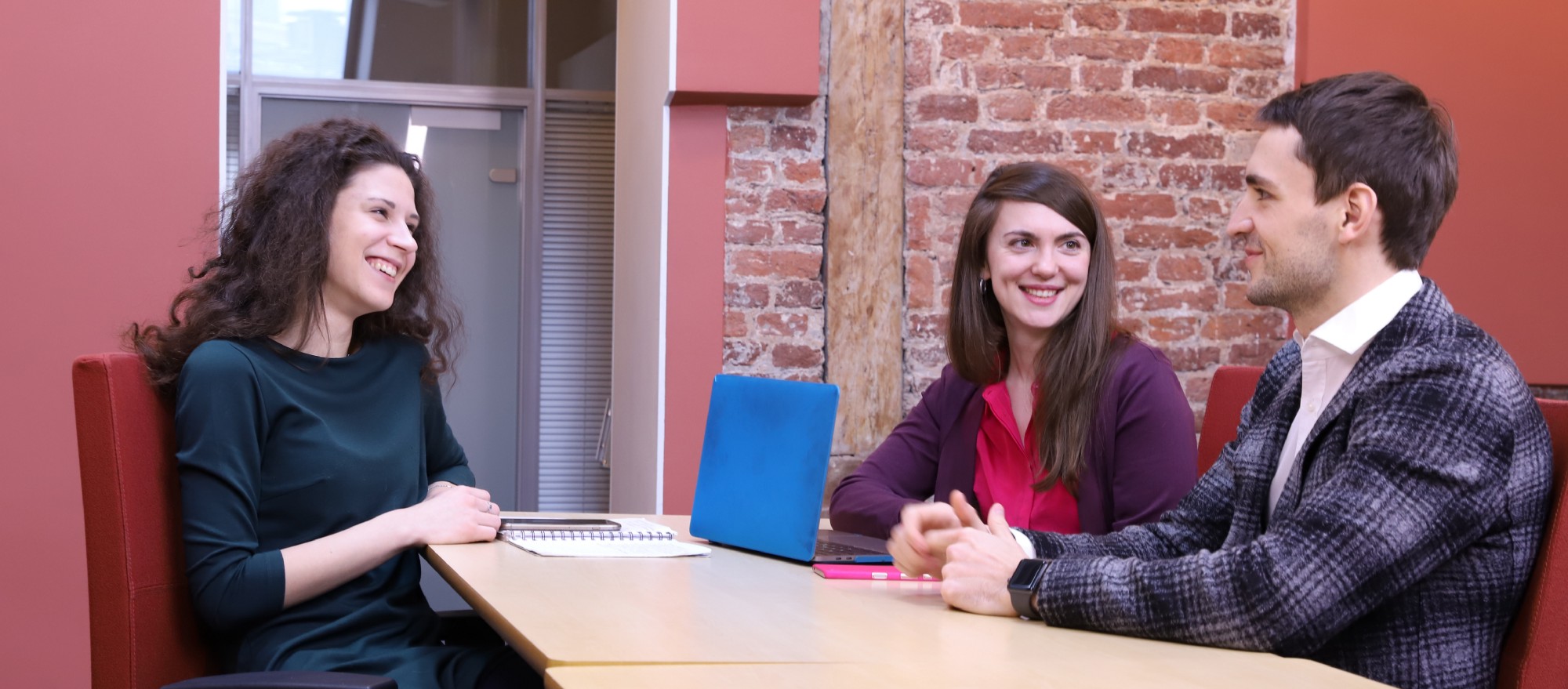 How did you come to the decision to start your own business? Why Boft?
Denis: It all started when we met our partner: in 2008 we studied together with Tavros Movsisyan in Finland. In 2013, when Instagram was on the rise, Tavros came up with an idea to ​​print out photos that people share in social media.
We decided to evaluate the idea according to the best investment frameworks: we made calculations, built a financial model and … realized that that business was unprofitable. Later, when we saw an article about scaling a business, we took a new look at our idea, thought about global expansion and revised previous calculations. The first machine was launched in April 2014.
Did you design and assemble the machine on your own?
Denis: Our first machine was produced in a Moscow factory. It was metallic and did not correspond to our today's design completely.
Thanks to the experience of working with that manufacturer, we realized that it would be more efficient to have our own production site. By the summer of 2014, we opened our own production and began to produce machines in a new, wooden case. It was the wooden hand-assembled case that became our distinctive feature and one of the competitive advantages.
What difficulties did you have when looking for locations?
Denis: Machine launch is always a matter of rent size and negotiating with landlords. We installed our first machine in a creative space called "Flakon" (Moscow). The first machine in St. Petersburg appeared on Nevsky Prospekt near the "Marchellis" restaurant.
In each case, we look for a tailored solution. For example, in one of the biggest shopping centers in Moscow it was mall management's initiative to work with us: today, we have a number machines installed there. At first it was hard to get partnerships, because of zero brand awareness about Boft. Since then, we have significantly improved our positioning but still much depends on the specifics of a landlord.

How did you attract investments?
Denis: We used our own funds. One founder sold a car, another sold his apartment: this was our upfront investment. I would like to note that since then the company did not attract any investments nor it borrowed funds, we have been financing the development only through profit reinvestment.
Elena, could you tell us how you found yourself in Boft?
Before Boft I worked in the corporate world, mainly in the investment business for six years. It was a good opportunity to understand how successful companies do their business: how they look at small businesses, how they function, how business processes are built. At the same time, it has always been interesting for me to implement projects where I could assume greater responsibility and in return get greater freedom in making decisions. I understood that sooner or later I would start doing my own business.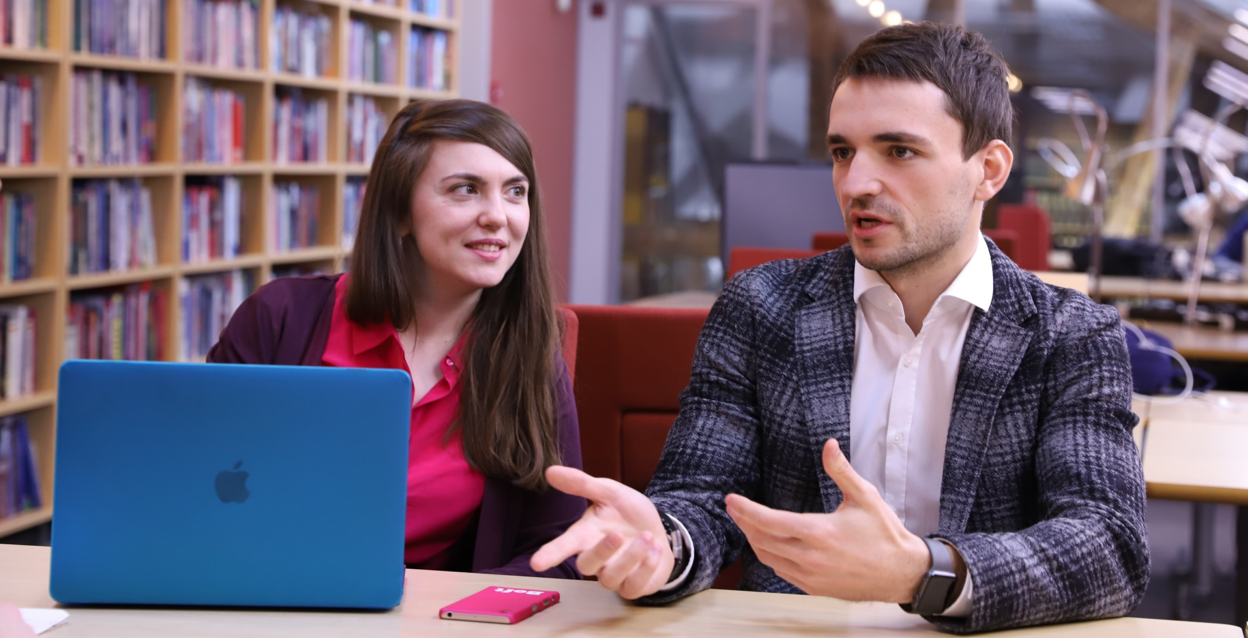 I met Denis when we studied together at Graduate School of Management SPbU, since then we regularly discussed joint projects. Last year, I realized that I was ready to move to the entrepreneurial world, and Denis realized he needed to expand the Boft team.
As you know, companies grow through different stages of life cycle. A startup is often chaotic and represents a great number of risks. This chaos is later replaced with well-established business processes and policies.
By the time I joined the team, Boft has already passed the first stage of development and entered the international market, namely 28 countries in different parts of the world. A small project was turning into a solid business, the internal organization of which had to meet ever-increasing scale and requirements.
That is why I appeared in the team as a person able to meet business needs, way of thinking and experience in the corporate world to bring the company's business processes to a new level and launch Boft 2.0, a transnational company with an entrepreneurial potential and an effiicient organization.
Projects are like a short film and business is a series consisting of many seasons.
You tried to carry out your own projects. Why did you decide to join existing business?
Elena: Projects are like a short film and business is a TV series consisting of many seasons. A project has clear limits. Business is an organism that changes and grows for a long time. Besides, business is a team that goes with you in one bundle for a long time, and together you can implement lots of interesting ideas.
I wanted to move from projects to working on such a "living organism". At the same time, it seemed to me quite difficult to build a business from scratch, since the process is associated with a large number of risks, and in order to succeed, like Elon Musk, it is necessary to have a certain degree of recklessness. I am very grateful to the guys for giving me the opportunity to join the team at the time when the risks were not so high. They took this courage and recklessness upon themselves a couple of years ago.
The business idea is to provide people with an opportunity to print photos from social networks. Why did it work out? You can print photos from a flash drive.
Elena: Boft reinvents photo printing business. We offer photo printing in an offline mode, quickly, without preparations for going to a photo center. It is an impulse purchase, when you can get your emotions on paper. For people this approach has become new, especially for the younger generation, who is not particularly familiar with printed photos. At least, not like people over 20–25.
This idea reminds Polaroid.
Elena: Polaroid captures the moment here and now, and we go much further and suggest a new approach to the photo printing service. At the same time, we address people's need to have a visual embodiment of important moments for them.
Starting with cave paintings, humans captured their feelings in a physical form. The format changed, technology changed, but people continued to put portraits, family photos or pictures from travel on their walls.
At some point people stopped using cameras, but smartphones are still in use. Nobody offered to print high-quality photos quickly and on the spot — we actually occupied this niche. Our business model has proved to be successful in every country of the world where we are present.
Boft deals with basic human psychology, therefore any client in Santiago (Chile) or St. Petersburg (Russia) will be guided by the same impulses. Our primary target audience is schoolchildren and students who rarely faced a printed photo in their life. They have become accustomed to get everything quickly, use Uber, Airbnb, AliExpress, everything to get the service in five minutes. In addition, they comfortably interact with mobile interfaces, unlike their parents, who would be happy to print photos, but they often need help from a consultant.
Is it possible to print photos from other services, not only Instagram?
Elena: Yes, it is. In Russia you can print photos from VKontakte (Russia's largest social network) and or directly from smartphones. The share of photos printed from Instagram in all countries is different. In Russia it is about 40%. In other countries, for example in Asia, customers print more pictures directly from their smartphones. In addition, our machines themselves are able to take pictures. They have a built-in camera, with which you can take instant photos.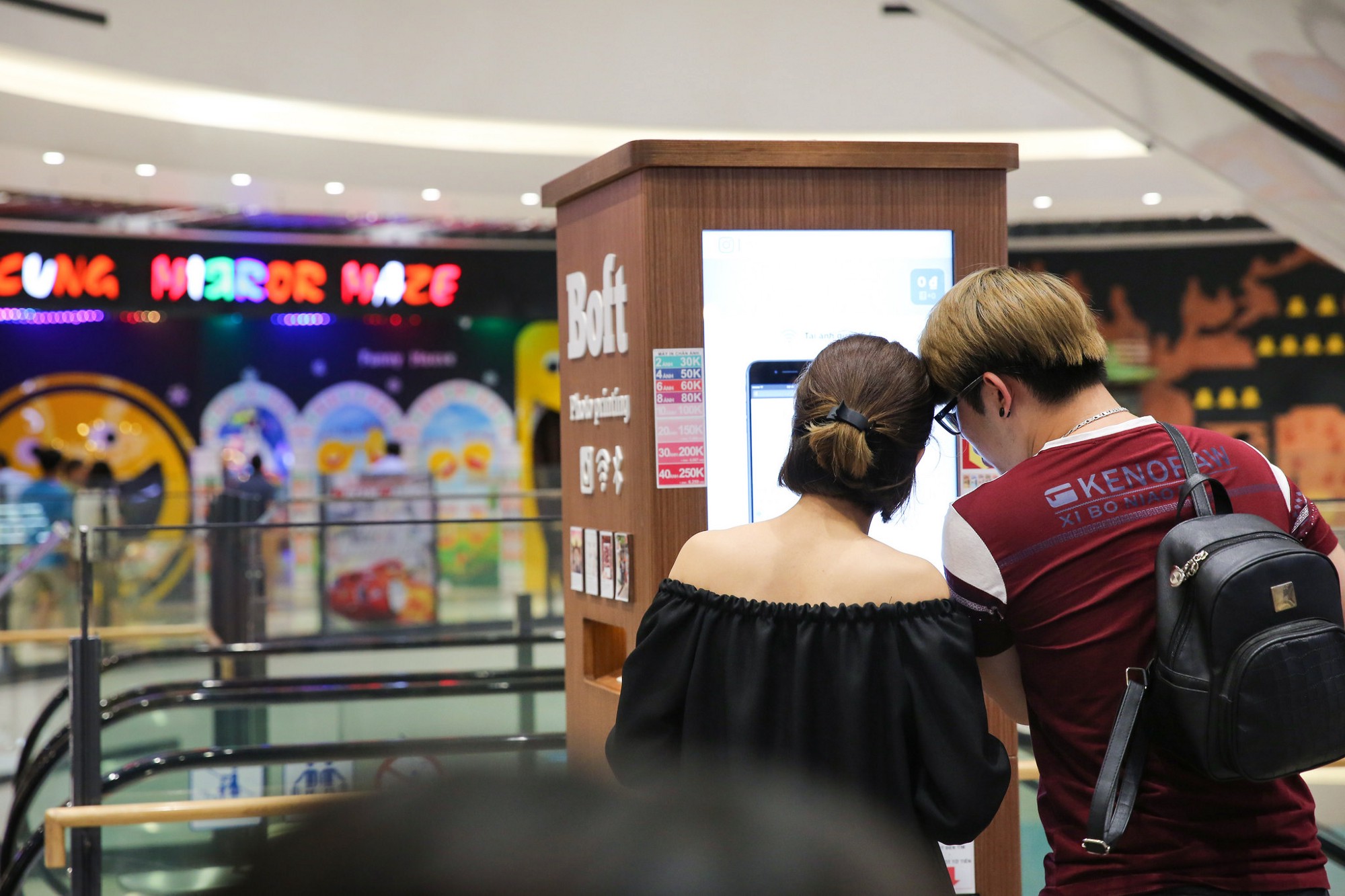 What country was the first in your international expansion and how did you prepare for it?
Denis: Everything turned out quite seamlessly. As soon as machines began to appear in St. Petersburg, we began to receive applications from other cities of Russia, and then from other countries. We were ready to enter new geographical markets by the end of 2015. The first market was Kazakhstan. Then, in early 2016, machines appeared in Estonia, and then in other countries.
We do not have an advertising and sales department, new contacts come organically. Our product is located in public areas and becomes an advertisement on its own.
Elena: Our international network is developing, mainly, under a Franchise Agreement. A business person travelling to another country, sees Boft and thinks how cool it is. He immediately writes to us, because this is how entrepreneurial thinking works: you see the opportunity — you grab it and implement it.
We still do not actively work on sales or advertising of machines, as new contacts pretty much come by themselves. This is an obvious indicator of the company's success, because many young companies face a weak stream of customers: they need to actively advertise themselves. In the case of Boft, our machines are our best advertisement.
Abroad, you work under a Franchise Agreement, but what about other cities of Russia?
Denis: In Russia, we also work under a Franchise Agreement in all cities, except Moscow and St. Petersburg. For us, this is the most convenient scheme.
400 machines in 28 countries is a big network for such a young company. Do you feel something special?
Denis: I understand that it is great that our business is growing. But, when you are inside the process, it is difficult to assess your work from the outside and feel the scale. I understand that there is some point that the business has achieved, but you always need something new. I cannot say that I wake up in the morning and think: "Wow!"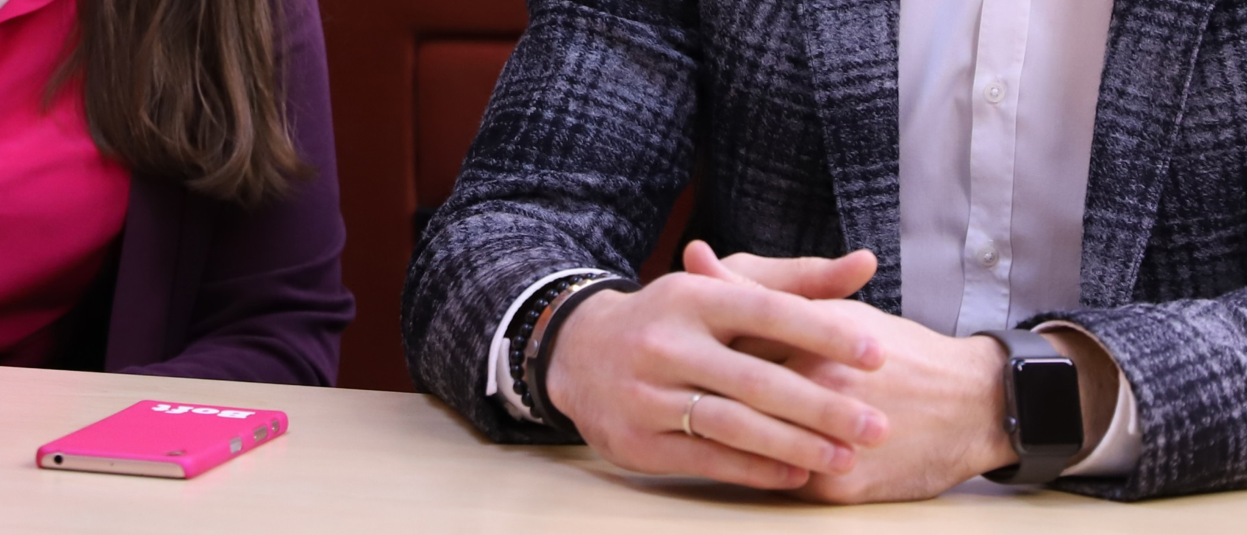 Elena: I can say that this "wow" exists in project activity, when a result, a culmination comes. But this is the difference between business and project activities.
Here every day you come and do small routine steps, from which the giant work develops. And by the time you finally launch the project in South Korea, you've already lived this moment many times. Moreover, there is no large launch party, only signing a contract. Therefore, speaking of business, it is very useful to celebrate victories, even if they are small. It is important to feel that you have achieved something.
But this is the difference between business and project activity. Every day you come and do small boring routine steps, from which the giant work develops.
Collages with masks, gif-animation and filters are more and more often replacing photos. How has this affected the Boft business?
Elena: We do not provide printing from Snapchat and Instagram Stories. We decided so consciously, because these services are not intended to be printed. This hypothesis is confirmed by our clients: we are constantly in touch with them. We have a young active audience that easily says what else can be done. It's interesting that they do not ask questions like "where is Snapchat".
How fast do you react to clients' requests?
Denis: We always evaluate the rationality of offers. If it is really worth it, then we implement it.
Elena: Recently, a client has sent a request regarding an album for printed photos. He was worried that in the previous version there were emoji stickers, but now they are gone. We quickly discussed this point and returned them on the same day.
We sell photo accessories on our website, and when customers wrote to us that they had a lot of photos and had nowhere to put them, we opened a section with photo albums of different colors. If we see an interesting solution, we quickly implement it.
How many people work in your team? How is the work organized?
Denis: The Boft team consists of 30–40 people, including employees in our production site. We have a very flat structure.
As for the processes, they have evolved recently. When the team was smaller, much of the work was done remotely. But when the team grew, the old scheme stopped working. Due to the huge number of messages in chat rooms, we began to lose efficiency. In the end, we mostly left chats, went to Trello to fix the results. But we have a clear principle: the priority of personal face-to-face discussions over chatting. Every day we meet, discuss projects and solve current issues.
We have a weekly meeting: this allows everyone to understand what has been done, and what needs to be done in a week. When you write down a list of tasks, a clear picture appears in your mind. Once a month we have an all-staff meeting, where everyone can talk to each other.
One of the biggest challenges for us is the transformation of the old management paradigm into a new one. When processes are not built, no project can be implemented. Not everyone understands this when they want to become an entrepreneur: managing a team is like steering a ship, nothing will happen by itself. Therefore, it is important to see how large organizations do it, or to study management. You will not be able to grow and scale a business as long as you manage your company as if it is still a small start-up, in which employees are your friends. A team of 10, 20, 50 people requires a completely different approach to management.
One of the biggest challenges for us is the transformation of the old management paradigm into a new paradigm. Doing business with a friend is not the same as doing business with a team of 40 people.
On what basis do you choose people for your team? What competencies are important for you?
Elena: I will name the following qualities: patience, because many come to nothing due to the illusion that fast career growth is a norm. Then, of course, hard-working and out-of-the-box thinking. It is important that a person understands what he or she wants, and not what someone is trying to "sell" to them as an image of success.
Everyone has their own career path: to go to a large corporation, where the career path will be planned for many years, or choose a small company, where, perhaps, you will have more opportunities for growth and development.
I would like to note one more thing — modesty and positive mindset. We always try working like that ourselves: we love delivering a product in the company of pleasant people and in a friendly atmosphere.
As for your goals: you have achieved a lot, what will be your next steps?
Denis: Any business regresses if it stands still. When you become an entrepreneur, you have to accept that every day you will live in a state of great uncertainty. Our business is successful now, but will it prosper tomorrow?
So we are looking forward, now we have 28 countries, and this year we are planning to place Boft machines in another 17. We actively develop complimentary products. I think that during this year we will announce them. For example, we have recently started printing postcards, which are popular.
What application do you use most often?
Elena: Probably Telegram, and then — Trello. For data storage — Google drive. Todoist is good for small tasks.
When the number of our chat rooms extremely increased, I set the condition that after 8 p.m. all chatting is banned. In fact, there are no such issues that cannot be postponed until the morning.
Do you have gadget intoxication?
Denis: Yes, sometimes. Then I switch off all notifications.
Elena: When the number of our chat rooms exploded, I set the rule that after 8 p.m. all chatting is banned except really important issues. In fact, there are almost no issues that cannot be postponed until the morning. Now there is less fuss.
What is your greatest personal achievement?
Elena: CFA? In general, I believe that the greatest achievements occur inside us. So, for me the biggest achievement was a change in career priorities and going into the entrepreneurial sphere. This is a new way for me, where I choose every next step myself, and this is incredibly interesting.
Denis: Boft.
Interviewed by Anzhelika Muryshkina