We are happy to announce that Boft has launched its very first kiosk in Africa, starting with South Africa. Micaela Einhorn, our new partner, installed her first two kiosks in Victoria & Alfred Waterfront in Cape Town.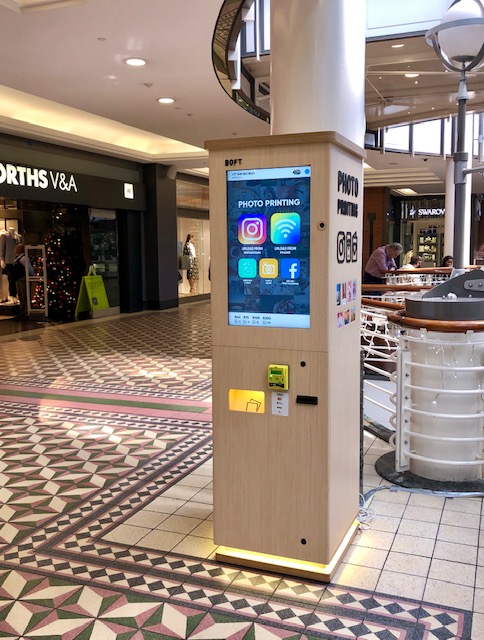 Here's what Micaela has to say about her Boft journey.
I am really proud to have launched the very first Boft in Africa, starting with South Africa. It feels like a dream come true in many ways – I have found a way to live in Africa and pursue my entrepreneurial dreams. It has been a huge journey for me to get to this point of having launched at the Victoria & Alfred Waterfront in Cape Town (according to Google, the most visited attraction in South Africa).
I found Boft when I was looking for the solution with the highest quality print after not being able to print my own pictures where I lived but it was really a journey. I then went to Melbourne to see the kiosk before realising that I loved the Boft quality and identity.
To be honest this is just the starting point to rolling this concept out across South Africa and providing an instant printing solution in malls nationwide. 2019 promises to be another busy and exciting year.
My professional background before coming a Boft partner in Corporate Communications in various industries in Australia. The most iconic role being at The Sydney Opera House, but most recently working in Perth before coming back to my childhood home in South Africa as a Boft partner.
I am excited about the potential of Boft in South Africa and after launching only 10 days ago, the response has been overwhelmingly positive.