Another week, another LATAM launch! We welcome Esteban Agudelo and his twin brother Felipe as our new partners in Colombia. The first kiosk was placed in Florida Business Park in Medellin.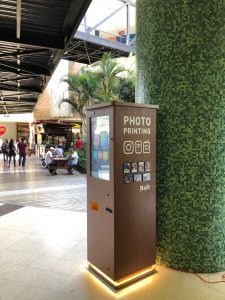 Esteban is a physiotherapist and a consultant of business risks, and Felipe is a logistics professional. The young entrepreneurs encountered Boft on a trip to Europe in November 2016. They printed their best photos from the trip in one of the shopping malls near the hotel where they were staying. In 2018, they decided to take a plunge and invest in the franchise.
"The BOFT kiosk seemed like a great idea to us, with a friendly, simple and stylish design as well as being a product of premium quality, unique experience and innovative shopping, something that in our hometown (Medellin) and Colombia we were sure that would have a great success".
Medellin is Colombia's most booming city. Forbes magazine named it among top 10 coolest cities to visit in 2018, while highlighting that "The city is becoming quickly a technological capital of South America". In recent years, the city of Medellin has also been recognized for tourism awards for 'Best getaway destination in South America' at the World Travel Awards, also known as the 'Oscar' of the tourism industry and travels; 'Best Destination in Ascent' by travellers as the booming destination number one in South America, according to the Traveler's Choice Awards TripAdvisor, and 'Best destination for meetings and conferences of South America'.
With this in mind, Agudelo brothers expect to see a great growth for Boft and are full of optimism regarding the future for Boft Colombia.