Martin Dorbek has always been a professional basketball player until he changed his life in 2016. Having discovered Boft Global machine he decided to start doing business with us and became our franchisee and exclusive partner in Estonia.
We talked with Martin about his experience with Boft, launching first machines and plans for the future. Passionate about his work and committed to always perform more and better, Martin has shared some valuable lessons he learnt from building an Estonian network of Boft machines. Martin installed his first machine in 2016 and now runs a network of ten Boft machines in the country of 1,3M population.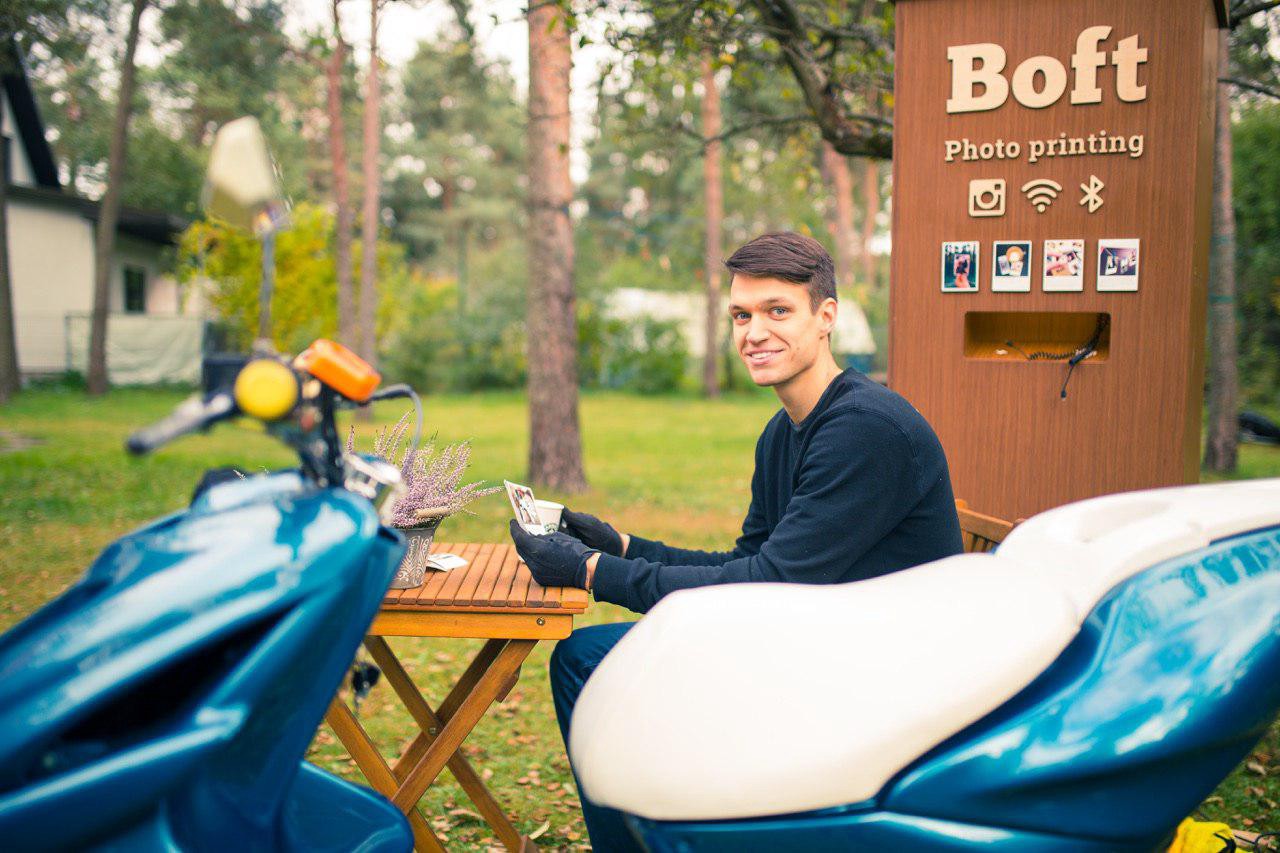 How did your story with Boft begin?
Being a professional basketball player, I travel the world as a part of my team. Once we had a game in Volgograd (Russia) against a local team "Krasniy Octyabr". Although we always have a tight schedule, sometimes we manage to escape for a while for sightseeing.
Walking in a mall we noticed a photo printing machine. Someone pointed at it and I decided to try printing some pics from my Instagram profile. Back atthe hotel, I took a picture of the printed photos on my bed and sent to Boft. I do not remember if they even had an English website back then, so I found their email and wrote to them and one of the founders replied.
I remember we started talking in November, 2015 and I got my first machine in March, 2016
You were one of the first Boft international partners. Was it somehow special?
Before signing the contract Denis and Artyom came to Estonia (Denis Skolota and Artyom Garmeryan — founders and partners of Boft Global). There is a funny story that I love to share. At that time I did not know any other photo printing machines in the market.
By chance we had our dinner in the shopping mall that I was targeting to launch my first Boft machine. We were walking around and looking for a spot when I saw…a competitor printing machine. It actually broke my heart — I remember it.
Artyom and Denis said: "Don't worry it's all about locations". Now that I think about it — it was not a good spot. But I remember this feeling that somebody else was first in Estonia. I was in a hurry.
"It's all about locations". How did you manage to get yours?
I installed my first machines thanks to personal connections. Obviously, it is not easy to negotiate with malls when you have no machines installed. And it goes much-much better when you can say: "I've got a machine in such and such mall where you can go and try it yourself. Let me know if you are interested".
With my first machine I already knew that I was going to get one more as soon as possible. The second machine brought me my first-ever serious business meeting. My three friends an I took a road trip to Tartu, 2 hours away from Tallinn. We went to check the mall which was interested in Boft and they were happy to install our second machine.
I think all doors opened when I got my 4th machine in Ülemiste center (biggest shopping center in Estonia). It is the biggest mall in Estonia with a strict policy towards vending machines and selection of partners.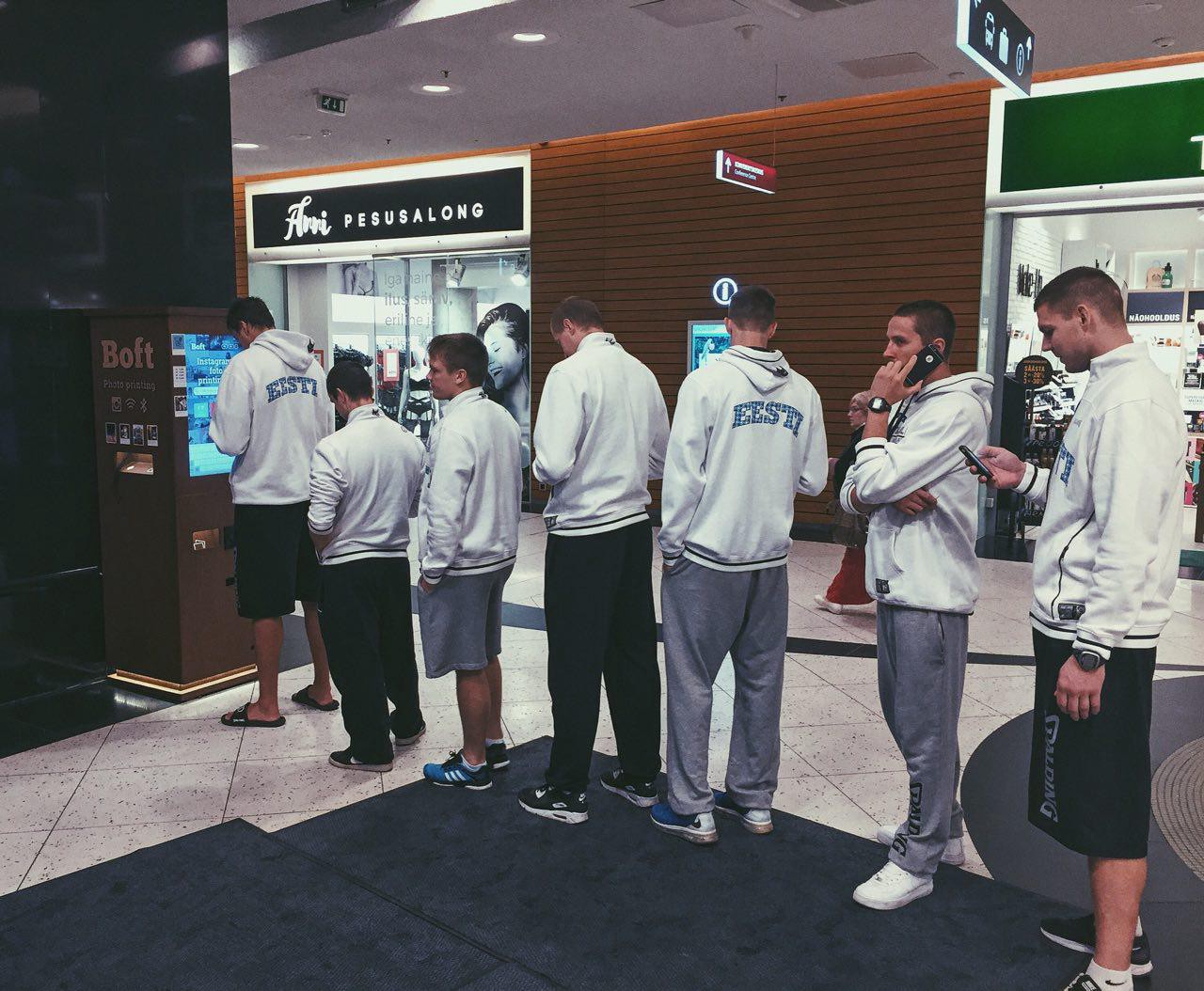 How did you finance launch and development of your network?
For the first machine — my own savings. For the second machine — my father helped me out. There was a little period from 2nd to 3rd machine when I saved some money again and I think I sold something. Well, it was my car.
I put all the money that I had into Boft. Looking back, the initial feasibility forecast was a little bit optimistic. The revenues I estimated then were too high, but it convinced me to invest in the machines.
Turning into a big network
You are now running a ten-machine network. How do you manage to have all your processes well-organized?
My girlfriend is my greatest help. She knows how to change paper, fix technical problems and collect cash. And she helps a lot with our Instagram account.
If I am on a road trip to Russia, she knows how to fix any problem.
At the beginning I used to see all the machines every three days to make sure if everything was ok. Right now I am less active, I go if there is a need. For example, to change paper, to clean the screen or put new stickers.
Fortunately, Boft has a cloud-based maintenance system that tracks all the machines and sends notifications to my messenger if something requires my attention.
How does Boft help you in your work?
Boft has a good communication system — you can reach out to other franchisees worldwide. We have Boft World and Boft Europe chats. Having such contacts means that you can go to any country and you would have a friend, or a business partner with similar interests.
For example, guys from Hong Kong shared a nice idea of putting stickers on the ground. Apart from idea sharing, I talked a lot with a partner from Lithuania. We have similar markets, so could share some expertise regarding revenues and user acquisition.
What would you advise to new Boft franchisee?
I would say that the most important thing is location. It does not matter how many machines your competitor has, it is only about your locations.
Right now having 10 machines and close to 2 years of experience, there is no exact recipe of how Boft works and exactly in what locations. So, two of my machines which I think are in the perfect spots are not working that well. Some of machines which I think are not in the good spot are working extremely well.
A slight change in location can trigger a considerable increase in revenues. It does not even matter how good the mall is. It is all about location inside the mall.
Being an entrepreneur
Reflecting on your experience with Boft, was it worth it?
Boft has given a lot of experience to me. Business school graduates have better academic background but I learned everything myself. I believe it is a better way to learn to become an entrepreneur.
I would say it was a little bit easier for me since as I set up the machines journalists who wrote about basketball contacted me. For me it was easier to connect with people and shopping malls. I had really important games at that time and they knew I was a basketball player. I asked guys to help me out with my business efforts and they were cheering me up: "Sure, sure! We can do it".
What is the most important thing that Boft taught you?
The most important thing is business development and negotiating which I now enjoy doing. To be honest, it is totally different from doing sports. It needs different kind of preparation and all my skills in basketball do not count. I need to learn and get better in a totally new field for me.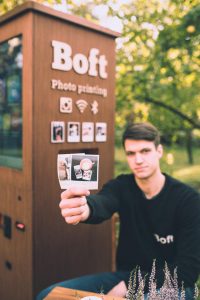 Has something you learned from doing sports helped you to grow your business network?
As a basketball player I think it is not only about one game, it is about the whole season. Like a season that lasts for 9 months, my cooperation with Boft is not for one day.
It is the process and it does not matter how good it is for one day, it needs to be always good. I think I have learnt to treat equally the process from start to finish, not just do the thing for one day. This is what I enjoy the most. Actually the most fun thing for me is unpacking the machine.
Why do you like Boft?
I have played basketball all my life, and it takes my thoughts away from basketball for a while. For instance, when I have bad games or I have a bad period, it takes my mind away and I have something else to do.
My motto is to never stop doing something. I never stop researching and always keep up with new trends. I do not know if you talked with support. I think I am the most annoying partner. I always ask many questions.